Project Overview:
Green Flash Brewing, working with The Miller Group, transformed their extensive outdoor patio into a spectacular beer haven! This large event space allows for a first-hand Green Flash Experience for the freshest beer in the beachy resort town of Virginia Beach. Trex Pergola helped finish the Beer Garden with a radius shade structure providing an architectural focal point like nothing else can! The expansive pergola kit is complete with retractable canopies for varying shade and sun protection. Events, tours and fun will be had by all Green Flash fans in this brand new outdoor space! Beer drinkers rejoice!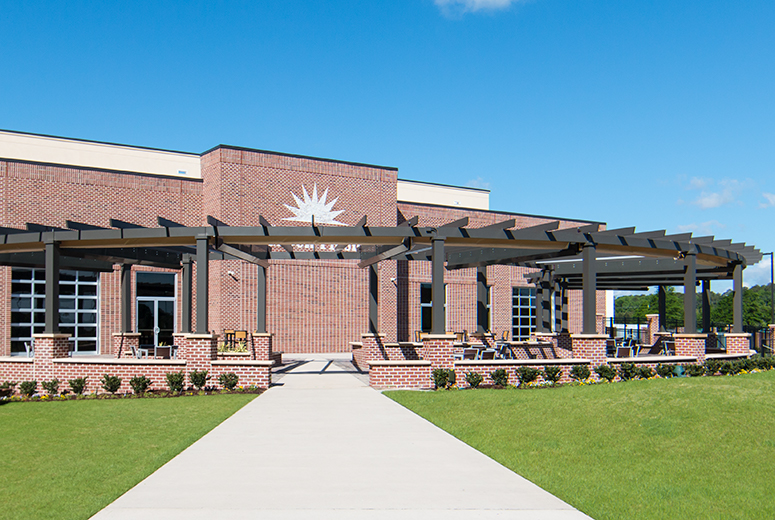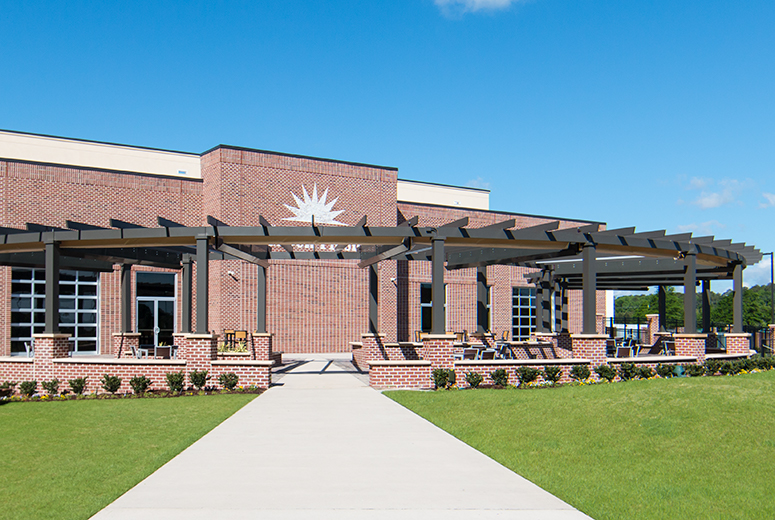 Challenge:
Green Flash Brewing was looking for a functional statement piece with unique architectural appeal that would match the brewery's distinct style. Shade cover was important in the Beer Garden so guests could relax and enjoy themselves all day. Trex Pergola addressed the following challenges:
Solution:
Together, The Miller Group and Trex Pergola designed a stylish, low-maintenance, radius shade structure with retractable canopies for varying shade and plenty of seating. There's tons of room for the whole family to have a good time in this expansive, shady, outdoor space.
Benefits:
Find awe-inspiring ales, food and shady seating! The outdoor Beer Garden at Green Flash Brewing Co. embodies a beachy, local feel with food trucks, rare beer selections, and an awesome outdoor buzz. During the day, guests spend time under the expansive Trex Pergola where canopies provide shade and a place to unwind. For evening fun, retract the canopies and the stars come out! Fire pits turn on to provide a glow and warmth into the night. The low-maintenance shade structure draws beer drinkers out to soak in the Green Flash experience adding an architectural center piece that brings people together and completes this local favorite.
Please download the PDF version of the Green Flash Brewing: Low Maintenance Radius Trex Pergola Kit Case Study for structure's dimensions.
Trex Pergola brings outdoor living to new heights and provides the framework for your outdoor room. Offered in many standard sizes as well as custom shapes and sizes, Trex Pergola provides architectural interest as well as the perfect amount of shade and privacy. Add lighting, curtains, heaters or a fan to create the retreat of your dreams. You can be confident that your new Trex Pergola will not rot, warp, or split and is 100% termite-proof. It will provide years of low-maintenance beauty and enjoyment. Trex Pergola is exclusively manufactured by Structureworks Fabrication.